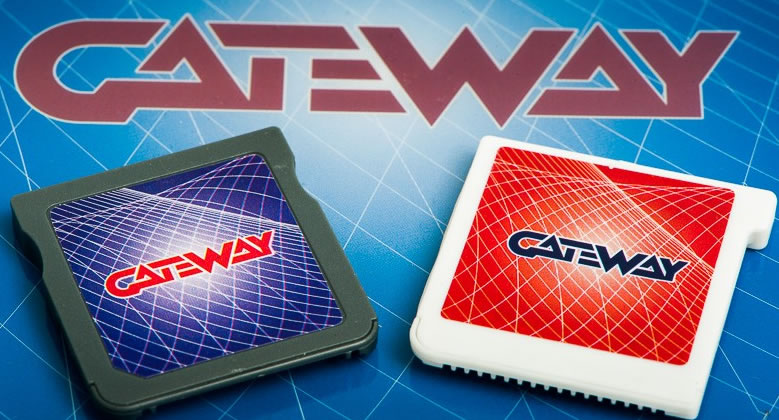 Support
O3DS: 4.1 – 9.2 (sysnand) ; 9.8 (emunand)
O3DS systems between 4.1 and 4.5 is the most easiest workinground for GW, the added Gateway blue card can boot 3ds mode on 3DS/3DS XL directly.
O3DS systems between 5.0 and 9.2 need a working browser
(e.g. 9.2.0-22U, where -22 is the browser version and has to be above 0)
2DS: 6.1 – 9.2 (sysnand) ; 9.8 (emunand)
N3DS: 8.1 – 9.2 (sysnand) ; 9.5 (emunand) DO NOT UPDATE N3DS EMUNAND VIA SETTINGS! Gateway can't support Emunand 9.8 on N3DS for now.
Don't support
O3DS: below 4.1 and above 9.2 (sysnand)
O3DS systems with a version between 5.0 and 9.2 are unsupported if their browser version is 0 (i.e. any version X.X.X-0)
2DS: above 9.2 (sysnand)
N3DS: above 9.2 (sysnand) ; above 9.5 (emunand)
Explanation: Sysnand is the operating system of your 3DS/NEW 3DS/2DS console, if you don't know what your 3ds firmware version, go to the setting and check it. Emunand, it is a virtual software which emulates the newer 3ds sysnand on your 3DS/NEW 3DS/2DS, so you can play the latest 3ds games even with not updated 3ds sysnand. Don't mix them. And once again, Gateway 3ds card is only for 3ds firmware from v4.1 to v9.2, check carefully before buy it from any sites. If you want to play free 3ds game on 3DS/N3DS/2DS without firmware limitation, the card SKY3DS is what you need. In generally, it can support 3ds system from v1.0 to v9.8. More info on Sky3ds card you can see here http://www.gatewayultra.com/sky3ds-blue-button-edition.html.