SKY3DS, the first 3ds flashcart which claims itself can be used on 3ds v10.3.0-28 and all lower versions to run muti 3ds games.What'more,the sky3ds with blue button can support unlimited 3DS Games on NEW 3DS/3DS/2DS. Welcome to buy sky3ds from us, you can enjoy the fastest shipping and the best service.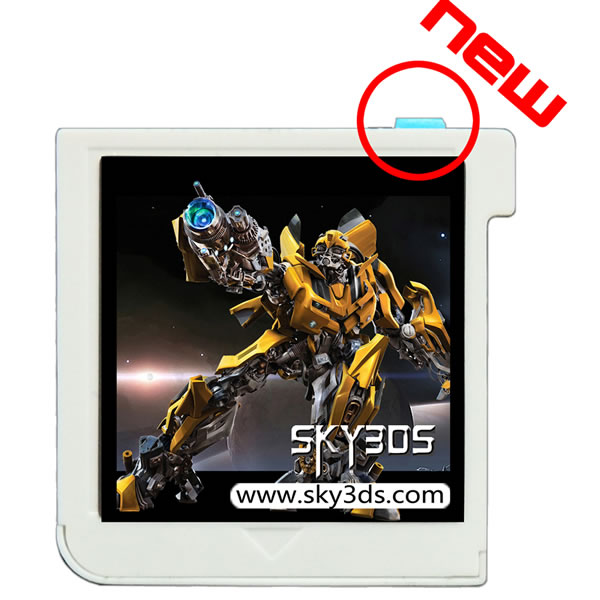 SKY3DS Latest News
* It's confirmed! SKY3DS can support the newest update - V9.7.0-25U/E/J. (04/21/2015)
Sky3DS Features:
* Plug & Play, easy to use, Multi-rom support.
* Support any 3DS system version(including the newest V9.7.0-25J).
* Support all New3DS/3DSLL, 3DS/XL, 2DS consoles(US,EU,JP,KR,AU...).
* Support online game and eShop access.
* Compatible with any MicroSD 2GB,4GB,8GB,16GB,32GB,64GB,128GB SDHC/SDXC card.