Gateway 3ds begain to support cheats code in 3ds games, how about sky3ds? Is this card compatible with Gateway cheats on 3ds 10.3.0-28 or the Gateway 3ds can run on 10.3 fimware directly? What you want to know on 3ds flashcart cheats, i will tell you here.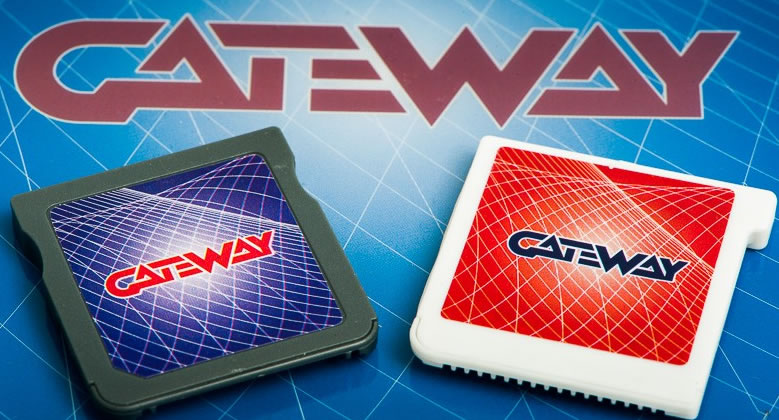 Now let's have a look at the current 2015 3ds flashcarts firstly.
Sky3DS card( the only 3ds game flashcart supports the latest 3ds system always, mainly for 3ds roms not with many other functions.)
Gateway 3ds card(the first and the most powerful 3ds flashcart in the market, support 3ds roms, emunand, multi-rom menu, eshop 3ds games and cheats code with ultra 3.5)
Dstwo Plus card(the Supercard dstwo with clone GW plugin, only support Gateway ultra up to 3.4, claims 3DS/DS/GBA/SENS 4 in 1 card)
So, looking for the 3ds flashcart support cheats? Your answer is Gateway 3ds card. Its newest ultra firmware 3.5 brings cheats code compatibility into 3ds games. More related info you can get to know here.
(edited to add "cheat memory addresses")

Today we are back with a quick firmware update!

We would like to thank our users for the prompt feedback of our previous firmware update!
You are always helping us improve and think of new features that we never could have imagined.

Summary:
* Fixed loading issues for CIA based games, classic mode
* Allow bigger ExFAT cluster sizes again
* Teaser for the surprise feature!

Our previous firmware accidentally always enabled our cheat engine, even if you did not enable it.
This caused all kinds of weird issues, but we hope those are all resolved now.

NOTE: We are working on supporting cheats for CIA based games, and it is coming soon.

We also rewrote our filesystem driver from scratch in order to support our surprise feature, and in doing so we
have introduced some minor inconveniences such as added checks for ExFAT cluster sizes.
These are now removed as some users had cluster sizes as big as 32MB.

CURRENT CHEAT DATABASE
======================
Some users did not know what cheats are currently available, so here we list them:

LEGO Star Wars III – The Clone Wars (USA)
Sonic Generations (USA)
Star Fox 64 3D (USA)
The Legend of Zelda – A Link Between Worlds (USA)
Yoshis New Island (USA)

These are mainly as a proof of concept, and we expect many more to come with the help of our users!

CHEAT MEMORY ADDRESSES
======================
Some users also wondered what kind of memory addresses the Gateway 3DS cheat engine expects, so let us be clear:
It expects virtual memory addresses, so that it works on both New 3DS and Old 3DS and for any supported firmware version our users are running.

This means that existing codes used in for example AR3DS, which use physical addresses, need to be converted into virtual addresses.
Unfortunately this kind of conversion is not straightforward.

SPECIAL KEYPAD CODE
===================
As for the Special KEYPAD cheat code, the keypad value can be any combination of the following:

0x1 A
0x2 B
0x4 Select
0x8 Start
0x10 Right
0x20 Left
0x40 Up
0x80 Down
0x100 R
0x200 L
0x400 X
0x800 Y

TEASER TIME!
============

We would like to formally introduce our next upcoming feature that we have in the works: the ingame menu!
With the ingame menu, you pause the game and you will be able to:
* Live edit game memory RAM with an on screen hex editor!
* Live configuration of cheats
* Live search for cheats!
* And many more features that we have planned

See below for our current proof of concept in action!

That's it for now, and as always, ENJOY!