Regarding to the new Blue 3DS Flashcart, we 3DS-Flashcard.com get the latest card and tested it already. Now in the post, i will write the review of blue 3ds flashcart and make comparison between blue 3ds and other 3ds game flashcard(Gateway).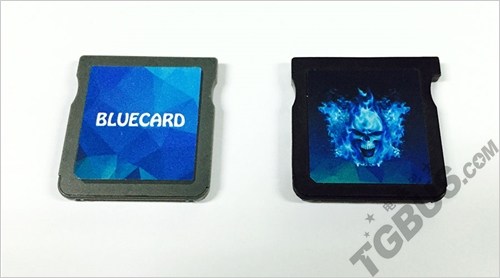 Developed by: Blue 3DS Team
Sample provided by: blue-3ds.com
Review by: 3DS-Flashcard.com
Introduction
Blue 3ds is the newest 3ds game flashcart released by blue-3ds.com which is compatible with the N3ds system version from 2.0 to 9.2. Users will be able to use it to play 3ds/3dz games on any consoles directly, including new 3DS/3DSXL, old 3DS/XL, 2DS consoles(US,EU,JP). Besides, it can also support region free, online games, eshop access, emunand 9.7, system backup/restore, also multi-rom according to its official feature list.
Package and the Card itself
In the box, you can see two flashcards like Gateway 3DS package. One is for modding 3DS called blue card, the other is for saving 3DS Roms called skull card(with skull pic print on it). And if u you observe it carefully, you can find besides the common sd card slot, there is an added usb connector. But still for now, we don't know what is used for. Maybe in future, the team will give us answers.
Compatibility and Use
Blue 3DS flashcart is officially support New 3DS/3DSLL, 3DS/XL, 2DS consoles(US,EU,JP) with limited 3DS system version 2.0-9.2.
In theory, we should test it on both 3DS and NEW 3DS. However, the team haven't released firmware for bluecard, which let us can't use it on old 3ds. Here just show u How is Blue 3DS Flashcart working on NEW 3DS with 9.1 firmware from JP. It also hack NEW 3DS by the game bug.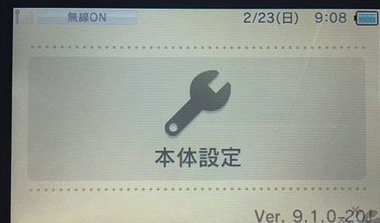 Step 1: Download "Launcher.dat" and "ui", then drag them into the root of NEW 3DS SD Card.
Step 2: Insert Cubic Ninjia game card to NEW 3DS also.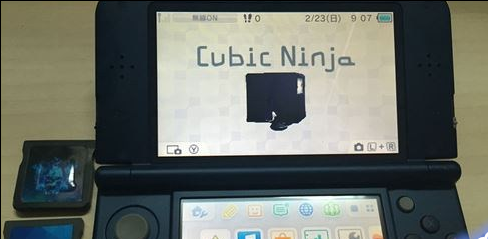 Step 3: Start and run the game, choose "EDIT"-"QR Code". After the flashing of screen, NEW 3DS will enter into Bluecard menu antomatically.
Seeing from the menu, as gateway card, Bluecard now support BOOT BLUE3DS MODE, Dump Game Card, Backup Nand and many other functions. But, you can find there are two options are still inactive, choose them you only see coming soon. Will the two items stand for the rumoured AR-cheat? Just wait and see.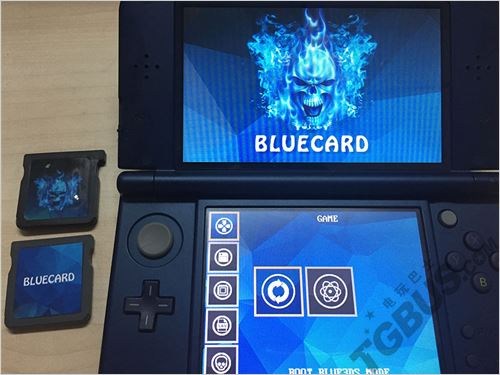 Step 4: When you see the screen below, take out Cubic Ninjia, insert the skull blue 3ds card, choose "BOOT BLUE3DS MODE" and wait some minutes.
Step 5: Th new 3ds will reenter the main menu of NEW 3DS. Then, press select button, you will se the game list of 3ds roms you put into skull blue 3ds card. Now you can choose one game to play.
We have tried many 3ds games, including other region 3ds roms and online downloaded 3ds roms, both work well.
Note: Never enter the system setting of 3DS , though the NEW 3DS is still in version "BLUE 9.1.0-20J", you need to carck again after exit from system.
​Conclusions
All in all, Bule 3ds flashcart is very similar with Gateway compared with their functions. If this card can be set to a lower price than GW and plus the future real working AR-Cheat function, blue 3ds can be a little attractive to us. Don't move away from our site. We will bring you more news, info and reviews on the card in the following days.