It's confirmed that Blue Card works great with the NTR CFW 3.0 for any 2DS/3DS/New3DS console! Thanks for NTR team's great job to make so many features possible!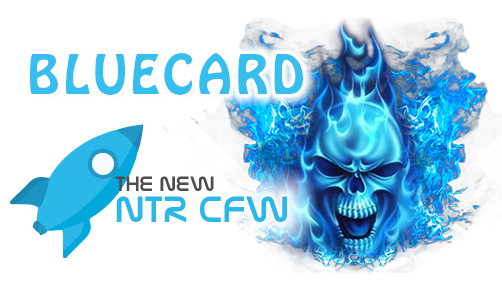 Features:
Cheats
Screenshot
Realtime Debugger
Hot-key settings
Clean Mode
Language Emulation plugin
LayeredFS
zNote
All region supported, emunand supported
How to install BootNTR:
1. Download NTR.zip
2. copy ntr.bin and BootNTR.cia to your 3DS's SD card or new3DS's MicroSD card.
3. Install BootNTR.cia using BBM in EmuNAND
How to boot into NTR Mode:
1. Boot NTR icon.
2. When u see "NTR CFW loaded successfully",press HOME button to return to the menu.
3. If it was failed, turn off the N3DS and try again.
4. Press X+Y in games or Home Menu will show the NTR CFW Menu, to take screenshots or interact with plugins.
5. Enjoy!