Notebook PCI-E wireless card + Bluetooth 4.0 HS 2-in-1.
Not suitable for HP/Lenovo Laptop !
This card can be used Killer1202 driver, as killer card to use, if you need it, please send a message to us, we will send the tutorial to you.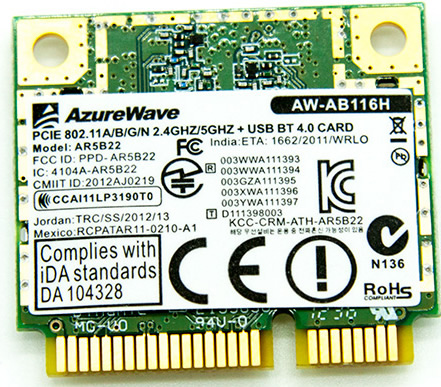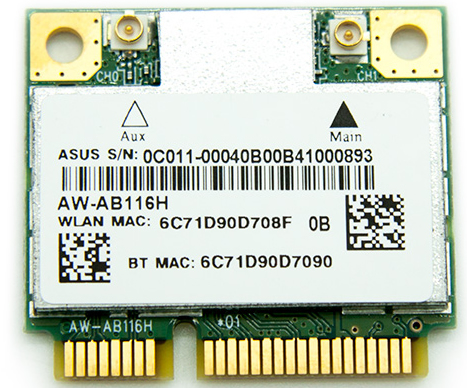 - Double your network bandwidth (IEEE 802.11b/g/n 2.4GHz, IEEE 802.11a/n 5 GHz).
- Up to 300Mbps throughput for Wi-Fi network.
- Capable of up to 128-bit WEP encryption.
- Works with all existing network infrastructure.
- Built-in Bluetooth 4.0 HS.
- Supports 5G band with less contention interference, more stable and better performance.
- Supports Windows 8/7/10.
- Easy to install and configure.
- Support Killer1202 Driver.
Support WinXP-32/WinXP-64/Vista-32/Vista-64/Win7-32/Win7-64/Win8-32/Win8-64